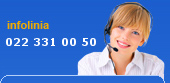 Praca w USA
Independent, czyli niezależny!! Chcesz na własną rękę lub z pomocą przyjaciół znaleźć dobrze płatną, satysfakcjonującą pracę w USA?
A może już to zrobiłeś i jedyne, czego Ci trzeba, to wiza J1, bezpieczny i komfortowy przelot do Stanów oraz fachowa opieka i doradztwo?
Pomożemy Ci zrealizować Twoje marzenia! Jeżeli dopiero planujesz pełną niezależność i nie wiesz, od czego zacząć, w FOSTER udzielimy Ci cennych, wskazówek. Program Work and Travel Independent to prawdziwe wyzwanie i wielki krok w stronę samodzielności.
Dołącz do nas - Zapisz się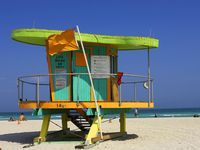 Oferty Work and Travel 2015
Premier Pool Management
Address:
Silver Spring
,
MD
20904
Company Web Site:
www.premierswim.com
Total positions available:
25
Average number of work hours:
40
Start Date Range:

5/25/2015

-

7/31/2015

End Date Range:

8/31/2015

-

9/30/2015
Wage:
$8.40 per hour
Job benefits, bonuses:
End of season bonus: Participant must meet following requirements to receive up to $150 end of season bonus: - Be in good standing with the company based on supervisor's reviews and employee's write-up(s). - Worked a minimum of 400 hours throughout the season. - Work through and on September 7, 2015. - Arrive at the Premier Pool Management office before June 5th. - Attend lifeguard training with Premier Pool Management.
Additional Hiring Requirements:
Upon arrival, all candidates must attend and pass a Lifeguard Training Course, Community First Aid, and CPR for the Professional Rescuer. -Course Length: 3 days. -Course Cost: $199 (The course fee can be paid upfront or deducted out of the employee's paycheck). - Re-certification cost: $100 (Only for students with expired American Red Cross certifications) Course Requirements: -Must be able to swim 300 meters un-timed using both freestyle and breaststroke. -Must be able to retrieve a 5 kilogram brick from a 3 meter depth and swim with it above the water approximately 20 meters to the pool's edge and climb out of the pool unassisted. -Must be able to pass the written & skills tests, which are based on the material covered during the course.
Housing

: Provided
Housing consists of shared apartments with 2-3 bedrooms each. There will be 4-6 employees per apartment, so 2 or 3 participants per bedroom. Apartments are co-ed but bedrooms are separated by gender. Housing address will be assigned to each participant after they pass the lifeguarding course. Housing is GUARANTEED! Final paycheck and housing deposit will be paid back after inspection of housing. This may take up to six weeks to complete and participants will receive the check after this process. The majority of our housing locations are within walking or biking distance. In the event that a participant incurs high transportation costs ($8/day), they will be offered additional work hours as compensation.
Job description:
Job Requirements-While on duty all lifeguards employed by PPM must perform the following tasks: Lifeguards must constantly monitor guests in pools and ensure that guests follow the pool rules. Lifeguards will be next to or in chlorinated water and will be in direct sunlight for long periods of time. Participants will be standing, sitting, and walking for long periods of time. As a lifeguard, participants must ensure patron safety at all times and they must be able to recognize and react properly in emergency situations. Additional duties will include maintaining the filtration system and pool chemistry as well as cleaning the pool area and restrooms and surrounding area-deck. Participants will also be removing trash and enforcing facility rules and gate control, and providing customer service when necessary. Participants will be cleaning toilets and may be using cleaning chemicals.
Perfect Pool and Spa Management Inc

Address:
65 Oak Street
Suite 102
Norwood
,
NJ
07648
Total positions available:
10
Average number of work hours:
Start Date Range:

5/17/2015

-

6/21/2015

End Date Range:

9/8/2015

-

9/8/2015
Wage:
$8.25 per hour
Participant Requirements: *20 years old or older *Males ONLY *Non-smoker, smoking prohibited in Perfect Pool housing, vehicles, and pools *No visible tattoos, body art and/or piercings *Speak, read, write, and understand English;

Participants are PREFERRED to have valid drivers license and be able to drive. Participants should submit a valid copy of their driver's license. Participants with drivers licenses will be given priority in the hiring process Participants are not paid to drive, and driving is NOT part of the job duties. Season end bonus based on job performance. Bonus will be decided at employer's discretion, based on performance and completion of DS program dates.

Job description:
Lifeguarding.
Primary Daily Responsibilities:
Guard Pool and Prevent Life Threatening Situations/Correct any Sanitary or Safety Problems in the Pool Area.
Additional Daily Responsibilities:
Supervise swimmers, enforce pool rules, set-up/put away safety and rescue equipment & first aid kit, vacuum pool, chemical check and stabilize pool, clean and skim pool, complete daily paperwork in log book, set-up/put away/straighten pool furniture and umbrellas, empty trash, clean up pool area, perform other pool related duties when necessary Important Dates.
*$500 US dollars CASH Administrative Fee due on Arrival - administrative fee due in US currency cash upon arrival. This fee is non-refundable. (Fee covers seasonal uniforms, housing, cable tv, internet, american red cross training & certification);
*FREE housing
*Skype interview required prior to job offer;
*Pools open between 10:00-11:00am, and participants have to wait at the site of activity for the pool to open, as they may be dropped off early;
*Must Bathe daily, Must wash Uniform nightly, Wear Clean Uniform each day, Clean Shaven;
Housing

:
FREE HOUSING.
Includes: Apartments have twin beds, refrigerator, stove, table, seating, pots and pans. Participants should bring bed sheets, pillows, blankets and toiletries. 6-8 participants in each apartment, 2-3 participants in each room. Housing is free! When season ends on Tuesday September 8, 2015, participants are to clean apartment & pack. On Wednesday, September 9, 2015, participants will vacate apartment, will be taken by Perfect Pool Personnel to office with luggage and all personal belongings to receive last paycheck & sign separation forms.
Cost of transportation: Gas or Bus Fee $5-$10 per day
(one way)
*ABSOLUTELY NO SMOKING IN AND AROUND ANY PERFECT POOL HOUSING, VEHICLES, AND/OR FACILITIES
*PERFECT POOL HAS A NO TOLERANCE POLICY FOR DRUGS & ALCOHOL.
Zostały podjęte wszelkie środki, aby informacje zawarte na stronie były aktualne. W ramach polityki stałego ulepszania swoich produktów FOSTER zastrzega sobie prawo do wprowadzanie w każdej chwili zmian w odniesieniu do przedstawionej oferty. Jednocześnie informujemy, że informacje zawarte na stronie nie stanowią oferty w rozumieniu kodeksu cywilnego. FOSTER nie ponosi odpowiedzialności za ewentualne nieścisłości lub niedokładności. Powielanie w jakiejkolwiek postaci oraz jakąkolwiek techniką części lub całości treści i elementów graficznych strony bez uprzedniego pisemnego zezwolenia FOSTER jest zabronione. Copyright © 2008 - 2015 FOSTER, wszelkie prawa zastrzeżone.

Używamy cookies i podobnych technologii m.in. w celach: œwiadczenia usług, reklamy, statystyk. Korzystanie z witryny bez zmiany ustawień Twojej przeglądarki oznacza, że będą one umieszczane w Twoim urządzeniu końcowym. Pamiętaj, że zawsze możesz zmienić te ustawienia.