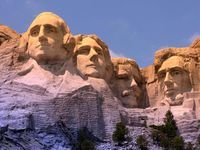 Work and Travel 2014
Zapisy na
Work and Travel
wciąż trwają! W zwiazku z licznymi zapytaniami zamieszczamy poniżej niektóre aktualne oferty!

Poniżej tylko kilka aktualnych ofert!


Więcej ofert w ramach Work and Travel znajdziesz TUTAJ

Szczegóły oferty:
Pine Crest Marina
Website:
www.pcmarina.us
Location:
Pennsylvania, Lake Wallenpaupack, 2 hours from New York
Estimated # of hours/week:
40 h
Number of positions: 1
Hourly wage:
$7.50 + bonuses
Overtime wage:
$11,25 USD / h
Overtime availability
: on the regular basis
Description:
Employer will provide training at the beginning. Marina Boats Attendants are expected to attend customers, manage rental boat schedule, prepare watercrafts for rentals, demonstrate and explain rental watercrafts operations, provide explanation of rental policies, rental agreement and rules of the lake. Marina Attendants are responsible for the cleanliness and overall appearance of the marina and all of its facilities. Participants are expected to have great level of English, excellent guest services skills, good communication skills, and a friendly and professional attitude. A Pine Crest Marina t-shirt will be provided for work. Good location to many places.2 hours from New York. Train nearby. Also participant will have a car to his disposal.


Accommodation:
Yes. 150 USD per month. Electric, water, internet included.
As a bonus employer may reduce housing cost to $0 per month.
Transport will be provided. Employer will pick up participant from the airport.
Szczegóły oferty:
1 miejsce!
Position:
Housekeeping Utility Worker
Company:
Hilton Garden Inn
Company website:
http://hiltongardeninn.hilton.com/en/gi/hotels/index.jhtml?ctyhocn=RAPGIGI
Location
: Rapid City, South Dakota, USA 57701
Start date:
beginning-mid June (participants must be in the US by June 10-15)
Pay rate:
$8.50/hr
Expected Work Schedule:
5 days a week Wed-Sun - may vary
Housing:
FREE HOUSING! Will be provided at no cost to participants. Participants will share a house or apartment with 2-3 bedrooms.
Positions Requirements:
It is a physical work that requires good health to perform the below described activities for 8 hours per day; English at least at lower intermediate/communicative level;
Any gender as long as participants can comfortably share the 3 bedrooms in the apartment
Position details: Cleaning of hotel rooms and public space, vacuuming, mopping, dusting, cleaning bathrooms, making beds, laundry, taking out garbage and restocking supplies.
Szczegóły oferty
:
Position:
Restarurant Workers
Location
: New York, Manhattan
Start date:
June - September
Pay rate:
$8.25/hr

Housing:
not provided

Positions details:
Prepare food quickly and efficiently. Handle transactions at the cash register, interact with customers and help keep the restaurant clean, prepped and stocked. Work in very fast environment. Hard working students.
Szczegóły oferty:
Positions:
Kitchen help
Company:
Bakery
Location:
Maine, Southwest Harbor
Start date:
flexible
Pay rate:
$8/h
Housing:
It will be provided by the employer. $50 - $80 per week.

Positions details:
Food preparation. Baking, helping in basic kitchen duties. Training will be provided at the beginning. Very good English is required or kitchen experience.

Szczegóły oferty:

Position: Housekeepers
Company: Fair Hills Resort
Location: Detroit Lakes, Minnesota; Jet skiing, kayaking, swimming in the nearby lake, participating in other social activities hosted by the resort
Start date: 1st week of June - September 25th
Pay rate: $7.50 per hour + conditional $.50 bonus per hour
After 48 hours per week, time & a half.
Expected Work Schedule: 6 Days per week, 35-45 hours per week.
Housing: Yes, $12 per day (includes meals)

Position details: Housekeepers clean and maintain our 100+ cabins. Cleaning responsibilities includes, bathrooms, sweeping, vacuuming, making beds, washing windows, etc. Housekeepers work indoors & outdoors. Must be able to lift 15lbs. Fair Hills Staff T-Shirt, clean bottoms & closed toe shoes.
Szczegóły oferty:
Obos Enterprises DBA Covered Bridge Store, Vail, Beaver Creek or Aspen

State:
Colorado
Location
: Vail (1miejsce) / Beaver Creek (2 miejsca) - employer will assign the location after interview
Wages:
$9 / h
+Job Benefits (bonuses, incentives): 50% discounts, in store contest, company contests, many company activities. Hiking, mountain biking, horse riding, rafting
.
Positions:
Sales Assistant
Number of positions:
2- 3 students
Required level of English:
Excellent
Requirements:
High level of English, Very outgoing, Comfortable approaching customers and answering incoming calls in English
Description:
Participants will work in a retail store. They will need to interact with customers all day and therefore must possess excellent customer service and English language skills. As a sales associate, participants will be working the cash desk at the check out, handling cash, approaching customers, assisting customers with merchandise as well as helping with questions or problems. They will also be straightening the store and cleaning the store during quiet hours or before or after the store is open. Additional duties include setting up displays and arranging merchandise. Sales clerks will also need to keep a record of sales, prepare inventory of stock, or order merchandise. Participants must have a working knowledge of U.S. currency and must be friendly and courteous to customers and have excellent customer service skills.
Accommodation: We will assist in finding and securing housing for participants nearby.Typical monthly range that an individual pays for housing is $300 - 450 USD per month.
PRZYPOMINAMY, że więcej ofert w ramach programu znajdziesz tutaj
Zostały podjęte wszelkie środki, aby informacje zawarte na stronie były aktualne. W ramach polityki stałego ulepszania swoich produktów FOSTER zastrzega sobie prawo do wprowadzanie w każdej chwili zmian w odniesieniu do przedstawionej oferty. Jednocześnie informujemy, że informacje zawarte na stronie nie stanowią oferty w rozumieniu kodeksu cywilnego. FOSTER nie ponosi odpowiedzialności za ewentualne nieścisłości lub niedokładności. Powielanie w jakiejkolwiek postaci oraz jakąkolwiek techniką części lub całości treści i elementów graficznych strony bez uprzedniego pisemnego zezwolenia FOSTER jest zabronione. Copyright © 2008 - 2015 FOSTER, wszelkie prawa zastrzeżone.

Używamy cookies i podobnych technologii m.in. w celach: œwiadczenia usług, reklamy, statystyk. Korzystanie z witryny bez zmiany ustawień Twojej przeglądarki oznacza, że będą one umieszczane w Twoim urządzeniu końcowym. Pamiętaj, że zawsze możesz zmienić te ustawienia.