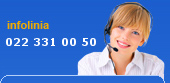 Praca w USA
Independent, czyli niezależny!! Chcesz na własną rękę lub z pomocą przyjaciół znaleźć dobrze płatną, satysfakcjonującą pracę w USA?
A może już to zrobiłeś i jedyne, czego Ci trzeba, to wiza J1, bezpieczny i komfortowy przelot do Stanów oraz fachowa opieka i doradztwo?
Pomożemy Ci zrealizować Twoje marzenia! Jeżeli dopiero planujesz pełną niezależność i nie wiesz, od czego zacząć, w FOSTER udzielimy Ci cennych, wskazówek. Program Work and Travel Independent to prawdziwe wyzwanie i wielki krok w stronę samodzielności.
Dołącz do nas - Zapisz się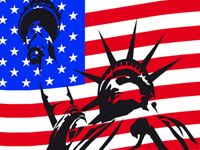 Work and Travel 2014
Rozpoczynamy rekrutacje do parku wodnego Water Country w ramach Work and Travel 2014. Poniżej szczegóły.
Forma rekrutacji:
Virtual fairs - interview z pracodawcą na skypie
Company name
: Palace Entertaiment DBA Water Country
Industry name: Amusment Park/Theme Park/Water Park
Website: www.watercountry.com
Earliest Start Date
: 05/25/2014
Latest Start Date:
06/24/2014
End Date:
9/05/2014
POSITIONS:
Job Type: Park attendant


Wage:
9.00/per hour
Dress Code
: uniform
Job Description: Park Services employees are responsible for the cleanliness and overall appearance of the parkand all of its facilities. Participants are expected to have excellent guest services skills, good communication skills, knowledge of the park, and a friendly and professional attitude. Participants may be using cleaning chemicals.




Job Type: Lifeguard
Wage:
9.00/per hour
Dress Code:
Uniform

Job description: Daily responsibilities include providing a safe environment by enforcing Water Country policies, as well as interacting with guests, while dispatching Guest on the Parks attractions. In addition to a three day certification class, lifeguards will be required to undergo four hours of in-service training each month to maintain their license. Lifeguards receive top notch training through the International Pool and Waterpark Lifeguard Program (Jeff Ellis and Associates). Water Country has received numerous awards for its high standard of professionalism and safety.

Position Requirements: Participants must be able to walk/stand for up to 8 hours at a time. Being comfortable in the water and good swimming skills are required. No prior experience or training is needed; the employer will provide all necessary training and licensing.

Appropriate IDs are required.
There will be a total of 6 Life guard Certification classes held at Water Country. Lifeguard must pass this class in order to have the job. The employer will cover the cost of the class. If a participant does not make it in time for a class or fails Water Country cannot guarantee another position.
Classes Available:
May 2-5, 2014
May 9-12, 2014
May 16-19, 2014
May 23-26, 2014
June 23-25, 2015
Training: Lifeguard training (in service) is a total of 4 hours every month for a total of 12 hours a season. Plus they need to go through On the Job Training which is 8 hours and then there is Orientation which is about 2.5 hours. These are all paid trainings. Everyone else will go through Department training and Orientation which would be about a total of 8 hours. These trainings are also paid training.


Job Benefits (bonuses, incentives):
Free admission to the park
Parties and events
Giveaways and prizes
Discounted food and drinks
20% the Retail shop
Participant requirements:
Honest
Hard working
Helpful
Trustworthy
Understanding the English Language
Portsmouth, N.H
., - a city of roughly 21,000 people, sits near the mouth of the Piscataqua River, a short, wide river that divides New Hampshire and Maine. A historic seaport and popular summer tourist destination, Portsmouth is at the hub of a metropolitan region that includes the cities of Rochester and Dover, N.H. The geographic location, historic past and cultural strength of Portsmouth regularly lands it on various "best places to live" lists.
Portsmouth has been described as one of the most culturally rich destinations in the country. Participants will be able to enjoy the town's stimulating mix of historic buildings, sidewalk cafes, great restaurants, art galleries, jazz clubs and distinctive artisans' boutiques. The region as whole is noted for its many restaurants, attractions and shopping opportunities, which include downtown Portsmouth, outlet malls Kittery, Maine, as well as major malls in Newington, New Hampshire.


List of interesting area websites:
http://www.portsmouthnh.com
portsmouthnhinfo.com
portsmouth-nh.patch.com
http://en.wikipedia.org/wiki/Portsmouth,_nh
http://www.ccigreenheart.org/uploadedfiles/Greenheart/WT-GH-Vol-and Cultural_Portsmouth_NH.pdf


Additional Comments:
Participants will be interacting with Americans at work and on their time off. For additional cultural opportunities participants should visit http://www.ccigreenheart.org/swt-cultural-opportunities/ and are recommended to join:
Greenheart Club: http://www.ccigreenheart.org/greenheart/club/worktravel.aspx.
Or check-out Discover America: http://www.discoveramerica.com/ca/home.html.
Zostały podjęte wszelkie środki, aby informacje zawarte na stronie były aktualne. W ramach polityki stałego ulepszania swoich produktów FOSTER zastrzega sobie prawo do wprowadzanie w każdej chwili zmian w odniesieniu do przedstawionej oferty. Jednocześnie informujemy, że informacje zawarte na stronie nie stanowią oferty w rozumieniu kodeksu cywilnego. FOSTER nie ponosi odpowiedzialności za ewentualne nieścisłości lub niedokładności. Powielanie w jakiejkolwiek postaci oraz jakąkolwiek techniką części lub całości treści i elementów graficznych strony bez uprzedniego pisemnego zezwolenia FOSTER jest zabronione. Copyright © 2008 - 2015 FOSTER, wszelkie prawa zastrzeżone.

Używamy cookies i podobnych technologii m.in. w celach: œwiadczenia usług, reklamy, statystyk. Korzystanie z witryny bez zmiany ustawień Twojej przeglądarki oznacza, że będą one umieszczane w Twoim urządzeniu końcowym. Pamiętaj, że zawsze możesz zmienić te ustawienia.