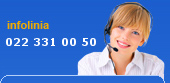 Praca w USA
Independent, czyli niezależny!! Chcesz na własną rękę lub z pomocą przyjaciół znaleźć dobrze płatną, satysfakcjonującą pracę w USA?
A może już to zrobiłeś i jedyne, czego Ci trzeba, to wiza J1, bezpieczny i komfortowy przelot do Stanów oraz fachowa opieka i doradztwo?
Pomożemy Ci zrealizować Twoje marzenia! Jeżeli dopiero planujesz pełną niezależność i nie wiesz, od czego zacząć, w FOSTER udzielimy Ci cennych, wskazówek. Program Work and Travel Independent to prawdziwe wyzwanie i wielki krok w stronę samodzielności.
Dołącz do nas - Zapisz się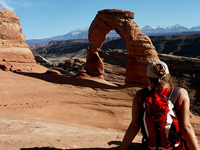 Oferty Work and Travel 2015
Position
: Housekeeping Utility Worker
Number of Openings
: 4-6
Company:
Hilton Garden Inn
(primary)
Best Western
(secondary)
Website:
(see above)
Location:
Rapid City, South Dakota, Zip code: 57701
Start date:
beginning-mid June
Pay rate
: $8.50/hr
Expected Schedule: 5 days a week Wednesday - Sunday (may vary)
Housing: Will be provided at no cost to participants. Participants will share a house or apartment with 2-3 bedrooms.
Position Requirements: It is a physical work that requires good health to perform the below described activities for 8 hours per day;

English at least at lower intermediate/communicative level;
Any gender as long as participants can comfortably share an apartment or house.
Position details: Cleaning of hotel rooms and public space, vacuuming, mopping, dusting, cleaning bathrooms, making beds, laundry, taking out garbage and restocking supplies.
Additional notes: Participants will rotate between two hotels, Hilton Garden Inn and Best Western
Transportation to work: Provided by the hotel
Famous Attractions: Mount Rushmore
POBIERZ OFERTĘ W PDF TUTAJ









Location: Detroit Lakes, Minnesota
Dates: 1st week of June - mid/late September

Program details
Job: Resort Worker (Server, Store Worker, Housekeeper, Dishwasher)
Positions: 2
Pay rate: $8/hr - if 20 years of age or older (7.50/hr if below the age of 20). After August 1st the pay rate will increase to $9/hr

Hours per week: minimum 32 hours/week, Possibly more (up to 40)
Housing & Meals: Provided!
Requirements: Communicative English
Detroit Lakes, Minnesota
There are more than 400 lakes within 25 miles of Detroit Lakes in west central Minnesota! Detroit Lakes is a summer and winter recreation destination, attracting large amounts of tourists and seasonal residents each year. The average temperature in the summer months ranges from 75-80° F (24-27° C). For more information on what Detroit Lakes has to offer, visit: http://www.visitdetroitlakes.com/
The Resort & Nearby Attractions
You will be working in a family resort that is open seasonally from May through September. The resort accommodates its guests in cozy cabins and offers a variety of amenities including a swimming pool, wading pool, and hot tub; Frisbee and golf courses; tennis, basketball, shuffleboard and sand volleyball courts; a library and gift shop in the lobby; and paddleboats, kayaks, sailboats, canoes, and tubes for use at the lake. The resort offers weekly trips into town so you can enjoy nearby attractions such as Detroit Lakes' two public beaches, the Becker County Museum, the Historic Holmes Theatre, a casino, and events such as the Becker County Fair, flea markets, farmers markets, live music, and art fairs. The resort also arranges an end of summer trip to the Twin Cities (Minneapolis and St. Paul, MN) so you can visit the Mall of America, the Minnesota State Fair, and Valley Fair Amusement Park.
Accommodation & Staff Activities During your program, you will live in one of the resort's cabins. The cost of your accommodation is calculated at $12/day. This also includes 3 meals per day.
The resort hosts many activities that staff members can get involved in such as Tuesday Night Hootenannies, talent shows, belly flop contests, torpedo rides, and waterskiing lessons. You can spend your downtime on the beach, out on the lake, or in the swimming pool. You won't get bored!
POBIERZ OFERTĘ W PDF TUTAJ
Zapisy na program TUTAJ
---
Zostały podjęte wszelkie środki, aby informacje zawarte na stronie były aktualne. W ramach polityki stałego ulepszania swoich produktów FOSTER zastrzega sobie prawo do wprowadzanie w każdej chwili zmian w odniesieniu do przedstawionej oferty. Jednocześnie informujemy, że informacje zawarte na stronie nie stanowią oferty w rozumieniu kodeksu cywilnego. FOSTER nie ponosi odpowiedzialności za ewentualne nieścisłości lub niedokładności. Powielanie w jakiejkolwiek postaci oraz jakąkolwiek techniką części lub całości treści i elementów graficznych strony bez uprzedniego pisemnego zezwolenia FOSTER jest zabronione. Copyright © 2008 - 2015 FOSTER, wszelkie prawa zastrzeżone.

Używamy cookies i podobnych technologii m.in. w celach: œwiadczenia usług, reklamy, statystyk. Korzystanie z witryny bez zmiany ustawień Twojej przeglądarki oznacza, że będą one umieszczane w Twoim urządzeniu końcowym. Pamiętaj, że zawsze możesz zmienić te ustawienia.